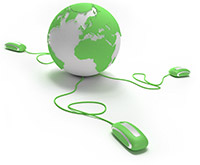 With just a click of a button the internet can provide you with all the car-care information needed. There are many networks available to join on the internet linking you to information about automotive repair, auto maintenance, diagnostic data about specific vehicles and even labour estimates. Using the internet you can find many auto repair websites that provide discussions and conversations about common problems associated with owning a vehicle; including, changing oil, bleeding brakes and why or why not your car may not be running optimally.
Online auto repair is a great way to research the business available because the internet provides reviews from previous customers and it could help you make a great decision. Sites like n49, Yelp, and even Google offers a great way to leave reviews if you have a Google account like Gmail, or Youtube.
There are also many websites that offer blogs, discussion boards and chat lines that are dedicated to helping browsers find the information they need about repairing their car. It also provides an opportunity for knowledgeable specialists to post their specialized knowledge and help the public make the right decision about when, where, and how much to pay to repair their vehicle.
Many of these auto repair websites offer free general advice on self-repairing vehicles. There are even websites that offer downloadable packages that provide in-depth guidelines to repair even complex problems; while some websites offer subscriptions with expert advice for a small fee.
At Auto Glass Oshawa we offer a comprehensive website to our clients so that they can easily send us a no hassle, no obligation price quote request and receive our low price almost instantly. Our website also offers all our contact details so that visitors have options if they want to get in touch with us. Also we took extra care when building our website to portray our professional offline image and workmanship. Our goal was to signify that we offer top quality auto glass replacement and auto glass repair services in Oshawa, so that our customers feel confident that they will get the best quality auto glass service available or your money back. Guaranteed!
The internet is definitely the most effective tool to go to when looking to repair your car, whether it is your brakes, lights, engine or auto glass. It can offer insightful information regarding the process of repairing your vehicle. You can get a clear price range for the problem; therefore, saving time and money in the process. It also saves you the hassle of being cheated by mechanics and other auto glass "professionals".
You should call North Auto Glass Barrie if you are a resident of Barrie, Ontario and need help with windshield replacement in Barrie, because you would benefit from getting your windshields replaced as soon as possible by their expert technicians.