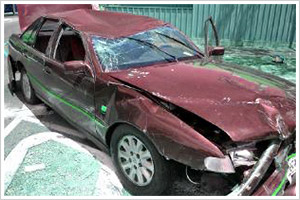 Having a properly installed windshield is very important for your safety especially if you are involved in a collision. It is one of the most important concerns when it comes to vehicle maintenance and cannot be underestimated. Hundreds of thousands of rollover crashes are reported every year in the United States alone! Canada is approximately 10 times smaller then the USA so you can imagine that tons of rollover accidents happen in Canada as well, especially with the rising population and number of drivers on the road. In the photo below you can see a potentially lethal accident, but thankfully both drivers are alive and both windshields were intact. If windshields were chipped before the accident the chances of death would increase drastically. This is why it is always important to have your windshield fixed sooner than later.

A correctly installed windshield will significantly reduce the chance and significance of a rollover crash resulting in serious injury. On most vehicle designs, manufacturers have designed the vehicle in a way so that the windshield not only aids in the energy management, but also it supports the vehicle and keeps the passengers safer in-case of a rollover. Over 50% of the dexterity of the vehicle when rolling is in the windshield. A crack in the windshield is very likely going to make the windshield collapse which will make the collision much more dangerous. If you have a crack in your windshield the roof of the car, in case of a collision, is much more likely to cave in on you and cause major damage to your head, neck and body. Windshield also shield the driver and passengers from falling outside of the vehicle during a collision, making it much safer then having no windshield. Also windshields prevent flying debris and other things from injuring the driver and passengers. An incorrectly installed windshield puts the passengers in even more danger if a collision happens and this is why it is important to carefully select your windshield replacement company. Make sure to choose a company with a website, and publicly disclosed information about their warrantees and guarantees. At Auto Glass Oshawa we offer a lifetime warranty and satisfaction guarantee on all our
windshield replacement in Oshawa
. These warrantees ensure the auto glass professional you choose does proper work when replacing your windshield, and you get not only a properly installed windshield but also a piece of mind for your safety and the safety of your family.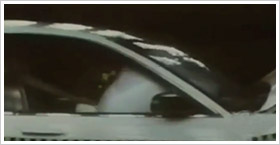 Airbag timing is also crucially affected by the windshield quality. When the windshield is improperly installed it could cause the airbags to deploy early or late. The windshield is like a brace that holds the airbag pressure in place. When an airbag is activated it uses the windshield to keep it in place, but if the windshield is not properly installed the airbag will make the windshield pop out, and this will have devastating consequences on the driver and passengers.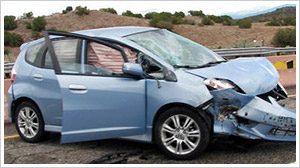 As briefly mentioned earlier windshields also keep objects and occupants in the vehicle. You are 25 times as likely to survive a crash if you are confined to the vehicle and do not fly out of the vehicle. The windshield also keeps other foreign objects outside the car; for example: rocks, insects, parts of other vehicles involved in the collision, and other debris that may injure you or disrupt your vision.
Seat belts must be worn at all times while being in a vehicle. 72% of rollover fatalities were recorded not having worn seat belts. Speeding caused 40% of rollovers, and almost 75% of all rollovers happen on rural roads.
Watch the short video below to see how important it is to have a properly installed windshield in your vehicle. At Auto Glass Oshawa, we will never endanger our clients. Every windshield replacement job we do is done according to strict standards and 100% properly installed by experienced windshield replacement technicians.
One important practice to decrease rollover rates would be to practice and familiarize yourself with emergency braking and other maneuvering techniques to regain control of your vehicle. Also, making sure that your windshield is in perfect condition to get the best safety rating out of your vehicle is highly recommended. Your windshield aids heavily in the survival of rollovers and everyday driving. So if you have a small chip or a crack don't wait, go to your local auto glass shop and get windshield replacement or repair now!